Chevrolet - Print
Holiday print ad for Traverse calling out the available 4G LTE Wi-Fi. My partner and I were asked to simply change a headline on an existing ad; instead we ended up selling a whole new direction featuring new image, headline and body copy.
Print ad to push the 2016 Malibu at the Miami auto show.
Sweepstakes ad for Silverado and Nascar Champions Week. Again, we were asked to simply repurpose an old ad and instead we sold in a entirely new direction.
Retail work. Tag line also included in national broadcast spots.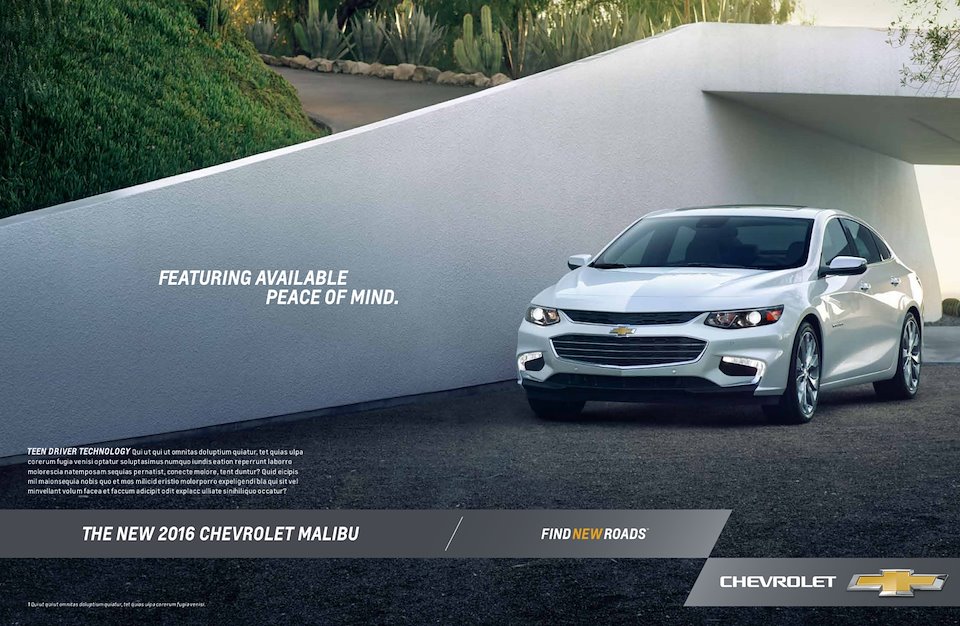 I got to play Don Draper for a short time, working on Chevy for McCann. Commonwealth//McCann was by far the best opportunity I've had to get my hands dirty on a big brand so far and I gained a ton of experience in my short time there. I was able to work on broadcast, pitch Super Bowl spots and sold in a global campaign for Chevy Cruze that will start rolling out early in 2016. I touched everything from radio and print to digital and retail POS. Here are just a few of my favorites.
Up Next:
Angel Soft and Dixie - Social Content